| | | |
| --- | --- | --- |
| | Lyrics | |
You Make Lovin' Fun
You Make Lovin' Fun
    As performed by Jewel on "Rumors - The Tribute to Fleetwood Mac"

Sweet wonderful you,
You make me happy with the things you do,
Oh, can it be so,
This feeling follows me wherever I go.

I never did believe in miracles,
But I've a feeling it's time to try.
I never did believe in the ways of magic,
But I'm beginning to wonder why.

Don't, don't break the spell,
It would be different and you know it will,
You, you make loving fun,
And I don't have to tell you you're the only one.

You make loving fun.
You make loving fun.

Do you have some more Jewel Lyrics that are missing here?
Send them to the webmaster!

If you would like to receive Jewel Lyrics on a consistent basis or can contribute more by transcribing them,
feel free to subscribe to the Jewel Lyrics mailing list by sending a blank e-mail to JewelLyrics-subscribe@endor.org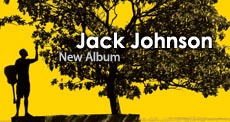 I take no credit for these lyrics.
This Jewel Lyrics Archive has a Copyright Warning.