Victoria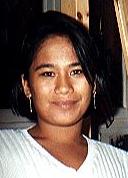 Victoria Chedeau
Paris, France




MSN Name victoriachedeau@hotmail.com
AIM Name vicbluejewel

I was born on Tuesday, July 01, 1980 which makes me a 38 year old Cancer.
I am a female with Black hair and Green eyes.


I joined the EDA mailing list in October, 1999
---
My Jewel Story:
In the US. I first saw her in the You were Meant For Me video in late '96 and I've been in love with her music since then.
Comments:
She kinda taught me how to play the guitar, you know ? :)
This page has been viewed 535 times since updated Monday, July 01, 2002.
---
---