""Jewelsnumber1fan""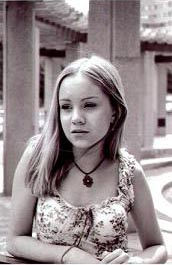 Michele Mandeville
Oneonta/Alabama/Usa





I was born on Sunday, June 16, 1985 which makes me a 33 year old Gemini.
I am a female with Blonde hair and Brown eyes.


I joined the EDA mailing list in January, 2001
---
My Jewel Story:
When Pieces of you Came out I was addicted! Jewel has inspired me to do SO much! If I never listened to Jewel then no telling where i'd be right now. I LoVe Jewel!!!!!
Comments:
I LOVE JEWEL AND ALWAYS WILL BE A FAN! MAYBE ONE DAY ILL GET LUCKY ENOUGH TO MEET HER!
This page has been viewed 1298 times since updated Thursday, May 23, 2002.
---
---