EDArunsun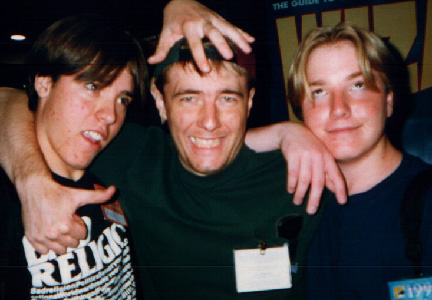 Jason Vierling
Lake Elsinore CA




MSN Name Edarunsun
Yahoo! Name Edarunsun
AIM Name Arnsun

I was born on Sunday, November 25, 1973 which makes me Sagittarius.
I am a male with Blonde hair and Blue eyes.


I joined the EDA mailing list in November, 1996
---
My Jewel Story:
I had the good fortune to wander in on one of her earliest shows at what must have been the InnerChange. I was taken there on a lark( I hated coffe shops) while visiting my friend and I was entranced right away. Iwouldn't leave.He finally drug me off, but not until I had left what little money I had with this too skinny, wondrous beauty. As I live outside of San Diego County, I thought that voice lost to me until I heard her first single on the faintest San Diego Station we recieve. I've been in heaven ever since.
Comments:
Visit www.edaf.org and get inspired to do some good. Check out Jason Mraz, Greg Page, Randi Driscoll, and Lisa Sanders (just add a .com)...do it now!! There WILL be a quiz later...
This page has been viewed 665 times since updated Wednesday, April 3, 2002.
---
---