Elizabeth Nguyen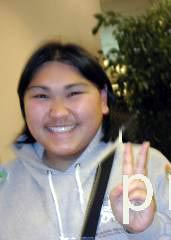 Elizabeth Nguyen
Riverside, CA USA



ICQ #45692717
AIM Name porkch0p31

I was born on Monday, January 31, 1983 which makes me a 35 year old Aquarius.
I am a female with Black hair and Brown eyes.


I joined the EDA mailing list in August, 1999
---
My Jewel Story:
I heard WWSYS on the radio and i fell in love with her style. Then i bought her PoY CD and adorned that cd then and now.
Comments:
Don't say Jewel is selling out when she changes something about herself...respect the idea that everyone changes and that's what made Jewel cool in the first place
This page has been viewed 634 times since updated Friday, March 29, 2002.
---
---