Crunch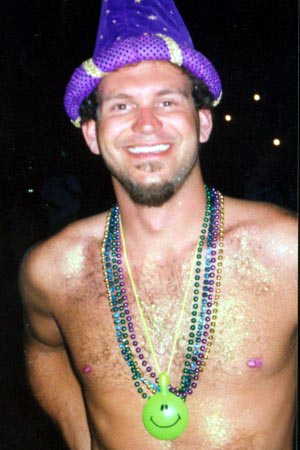 Mark Nissley
Tulum, Mexico



Yahoo! Name drbombay07

I was born on Tuesday, July 7, 1970 which makes me Cancer.
I am a male with Brown hair and Hazel eyes.


I joined the EDA mailing list in March, 1996 and I attended

'96!

---
My Jewel Story:
I was in rehab and pretty pissed off at the world, when this


beautiful little angel appeared in the bathroom and asked who


was going to save her soul. I didn't know and really didn't


want to talk to her. Her music though, touched something in my


soul, and has helped sprout my own angels wings.


Thank you Jewel!
Comments:
"Those that bring sunshine into the lives of others,


Cannot keep it from themselves!"
This page has been viewed 1036 times since updated Friday, March 29, 2002.
---
---