Gerrit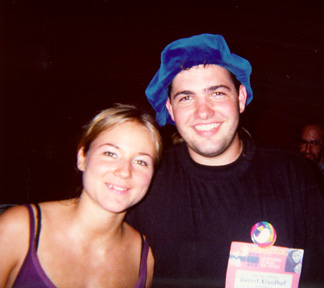 Gerrit Kruidhof
Fullerton, CA




ICQ #1583134
Yahoo! Name gaksplat
AIM Name ibgak

I was born on Tuesday, July 01, 1975 which makes me Cancer.
I am a male with Brown hair and Blue eyes.


I joined the EDA mailing list in December, 1995 and I attended

'96!

---
My Jewel Story:
I saw her video on MTV first.


When I bought the CD I just died!
Comments:
Please send me any suggestions for improving these pages. :)


Join the list if you haven't! =)
This page has been viewed 1127 times since updated Tuesday, March 19, 2002.
---
---