the angel who loves to jam**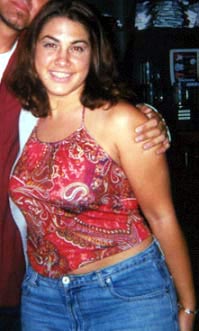 Michelle K.
Richmond, Va. USA





I was born on Monday, April 20, 1981 which makes me a 37 year old Aries.
I am a female with Brown hair and Brown eyes.


I joined the EDA mailing list in June, 1997
---
My Jewel Story:
A friend of mine had the CD given to her (from someone in Canada) back in '95 or so. She let me listen to it and I fell in love with it... but I didn't actually go buy it for myself until AFTER Who Will Save Your Souls started being played on the radio.
Comments:
I ABSOLUTLY LOVE THE JEWEL LIST.
ITS THE BEST THING I'VE EVER DONE ON E-MAIL!

This page has been viewed 980 times since updated Friday, September 21, 2001.
---
---