An Enchanted Jewel Fan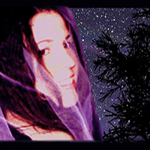 Serena
Murfreesboro, TN





I was born on Wednesday, November 12, 1975 which makes me Scorpio.
I am a female with Brown hair and Brown eyes.


I joined the EDA mailing list in April, 2001
---
My Jewel Story:
I heard her on the radio in 1996. Jewels voice was like none I had ever heard. I was instantly hooked. I also taught myself to play the guitar.
Comments:
Jewel's voice is like a summer breeze through my hair.. it haunts me until I can't take it anymore and I have to pop her CD in my player, or pick up my guitar and sing her songs. She gives an endless amount of hope and inspiration to me and the rest of the folk rockers of the world.
This page has been viewed 1465 times since updated Tuesday, April 24, 2001.
---
---