Fijifruits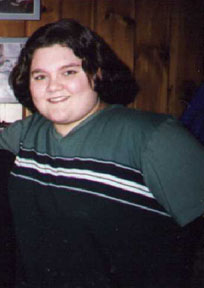 Kris Kelley
Hudson, NH, USA (next to Nashua)




IRC Nick AOL IM: Fijifruits

I was born on Monday, February 25, 1980 which makes me a 38 year old Pisces.
I am a female with Multi-Colored hair and Multi-Colored eyes.


I joined the EDA mailing list in June, 1996
---
My Jewel Story:
I heard her on the radio before she was "big" and I loved the voice, I hunted down the CD and ever since have been enthralled. I've seen here everytime she's come to the Greater-Boston Area, and the greatest day of my life was seeing her at the VH1 StoryTellers Taping.
Comments:
"Words are thoughts, Music is a feeling, A Song makes you feel a thought"

"Try always to inspire the world"
This page has been viewed 562 times since updated Sunday, February 04, 2001.
---
---