Jewels EDA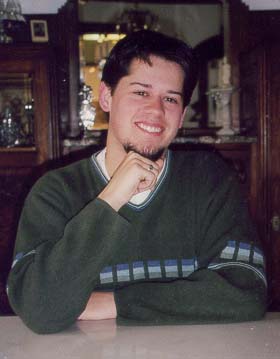 Rich Long
Indianapolis, IN





I was born on Wednesday, August 17, 1977 which makes me Leo.
I am a male with Brown hair and Brown eyes.


I joined the EDA mailing list in February, 1997
---
My Jewel Story:
I have been a fan of Jewel since back around Jewelstock time (i used to live in Orange county and I saw her in san deigo). I could not attend JewelStock but I have been a major fan since i went to my first Jewel concert in early 97.
Comments:
I am the T-shirt EDA. The second person to make shirts for the EDAs.


Proud to be a member for as long as I have been. Just wish I had been on this list earlier. :)
This page has been viewed 707 times since updated Thursday, January 18, 2001.
---
---