KrystalJewel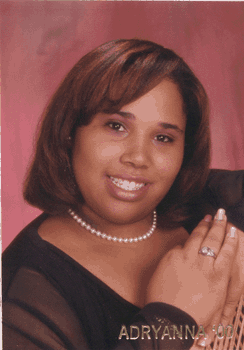 Adryanna Alexandra Diaz
Miami/FL/USA





I was born on Wednesday, May 12, 1982 which makes me a 36 year old Taurus.
I am a female with Brown hair and Brown eyes.


I joined the EDA mailing list in August, 1999
---
My Jewel Story:
One day I was feeling extremely down-hearted and i heard this song on the radio. It was called "Who will save your soul" I loved what i was hearing. But I wasn't avle to get the cd untill she had released "You were meant for me". I listened to the entire cd and completely fell in love with Jewel's music. It was so heartfelt and raw that it changed the way i was after that.
Comments:
I love all things that are poetic and intruiging. I also love to talk to people. If you ever want somebody to talk to email me sometime!
This page has been viewed 588 times since updated Thursday, January 18, 2001.
---
---