kate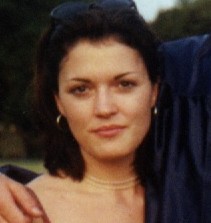 kate lauren
lancaster, pa, usa




I was born on Saturday, November 17, 1979 which makes me a 39 year old Scorpio.
I am a female with Brown hair and Brown eyes.


I joined the EDA mailing list in November, 1999
---
My Jewel Story:
i had heard "who will save your sould", but i guess something was wrong with me at the time, because it didnt impress me all that much...my friend had the cd, though, and made me listen to the whole thing...i was going through some tough times then, and her music gave me such comfort and inspiration...
Comments:
this site kicks serious ass...i couldnt find the lyrics to "little bird" anywhere else...thanx so much!!!
This page has been viewed 600 times since updated Thursday, January 18, 2001.
---
---