K2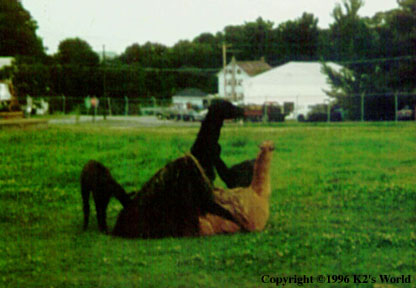 K2
Rochester, NY




IRC Nick K2

I was born on Saturday, September 4, 1976 which makes me Virgo.
I am a male with Brown hair and Green eyes.


I joined the EDA mailing list in November, 1996
---
My Jewel Story:
I was sitting in my room jamming on my guitar to the greatest heavy
metal artist ever OZZY OSBOURNE when my friend GAK slams on the door.
He had Jewel Stock tapes with him. He threw it into my tape deck and
cranked it up. I heard gut wrenching guitar riffage from the start with
a soft spoken voice. I heard the first tune. My mouth dropped to the
floor. I heard the second tune. I almost choked on my own spit from
shock. Then the third tune came on. I only had one thought,
3Boy, Does she SUCK!2

She recently played a gig at the PNC Art Center in NJ and put down the time she spent playing the small clubs in NJ. All I got say is FUCK YOU


New 11/20/99


This just proves that Jewel SUCKS! She can't sell tickets in her own fucking town for goodness sake. And her excuse is Y2K issues. But the numbers don't lie.


www.mtv.com has the real scoop. Check it out below.!


Alaskan singer-songwriter Jewel may be heading home for the holidays, but she won't be playing a gig there.


The performer, who released an LP of seasonal standards entitled "Joy - A Holiday Collection" earlier this month, has canceled plans to play a New Year's Eve show at the Sullivan Sports Arena in Anchorage, Alaska, according to the Associated Press.


Jewel supposedly chose to nix the show because of possible Y2K issues, although slow ticket sales may have been the actual culprit. As of last week, the December 31 concert had only sold 1,000 tickets out of the venue's seating capacity of 8,000.


Despite the cancellation, fans can still look to a holiday treat of sorts from Jewel, as "Ride With The Devil," the Ang Lee film starring the singer, Skeet Ulrich, Tobey Maguire, and Jeffrey Wright, is scheduled to open on November 24.
Comments:
Ha. I thought Jewel was like wierd looking or something.
Then I saw the picture on Jedi Knight's entry and was like
she is actualy cute or something. Yeah it was like cool Beavis.
Just don't spank it after reading this please.
This page has been viewed 632 times since updated Thursday, January 18, 2001.
---
---