Chopped Liver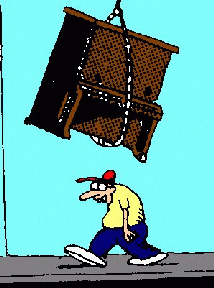 Charlie Watkins
Florence, Montana USA





I was born on Wednesday, October 25, 1950 which makes me Scorpio.
I am a male with Blonde hair and Blue eyes.


I joined the EDA mailing list in January, 1996
---
My Jewel Story:
Ok, so I'm looking through my dauthger's Seventeen 'zeen 'cause I like to keep up on what she's into, and I see this article on Jewel. Well, I'm immediately interested 'casus I know a Jewel(l) from Alaska. So I read the article and 'cause I'm totally into the web n stuff I look around for more info on Jewel. I find Colin's page and it points me to some sound clips. I listen to YWMFM and when she sings "dreams last so long, eeeeven after your gone" my heat just breaks. So I find the mail list, subscribe and live happily ever after. Yeah.
Comments:
One day I'll meet some of you and it'll all be OK because of the beauty and strenght inside each one of us, which Jewel has helped us find. See, I really don't talk like a ditz.
This page has been viewed 710 times since updated Thursday, January 18, 2001.
---
---