Lilymaid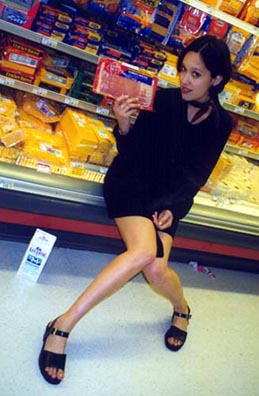 SMC
California





I was born on Monday, August 19, 1974 which makes me Leo.
I am a female with Brown hair and Brown eyes.


---
My Jewel Story:
I first heard her one of her songs on KROQ in Southern CA when I was in college (mid-1990s).
Comments:
Her voice is like an angel's... so flexible, a finely-tuned instrument. I also appreciate her writing skills, and learned to play the guitar by downloading tabs of her songs. I'm pretty proficient now! :) Now, I listen to her first CD mostly while working on the computer. The quality I appreciate most about her first CD, "Pieces of You," is that many of the songs were recorded live. It gives each an intimate quality not found on studio-recorded albums. Her rendition of "You Were Meant for Me" is utterly heartbreaking. My favorite song of hers to play on the guitar is "Morning Song." As a person who likes alternative rock, esp. some of the harder stuff, people say, "YOU like JEWEL???" as if she's a lightweight or a fuddyduddy or something. I don't care. She's a fine artist.
This page has been viewed 1084 times since updated Thursday, January 18, 2001.
---
---