Mimi/Ladypoet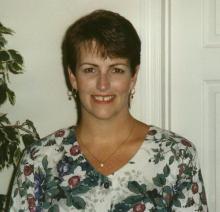 Sharon
North Carolina (USA)





I was born on Sunday, January 15, 1961 which makes me Capricorn.
I am a female with Brown hair and Green eyes.


I joined the EDA mailing list in September, 1999
---
My Jewel Story:
....I first took notice of Jewel when
I heard "Foolish Games" on the radio.
Since then, I have become more and more
interested in her work, her poetry
and her as a person. I finally got to see
her live in concert in August 1999, in
Raleigh, N.C. and I was so moved by
her performance and her presence,
that I have not been the same since
and am searching for angelfood crumbs.
*smile*

I'm a fan for life...
This page has been viewed 636 times since updated Thursday, January 18, 2001.
---
---