Phantazia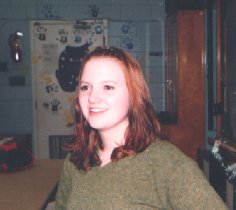 Megan / Phantazia
Winnipeg, MB. CANADA




IRC Nick phantazia

I was born on Thursday, October 16, 1980 which makes me a 38 year old Libra.
I am a female with Brown hair and Brown eyes.


---
My Jewel Story:
i think i saw one of her videos...and i knew she was awesome :)
Comments:
comments...not really. I just think Jewel should tour more in Canada...and fersure come to Winnipeg :)
This page has been viewed 605 times since updated Thursday, January 18, 2001.
---
---