Linda the Lovable Angel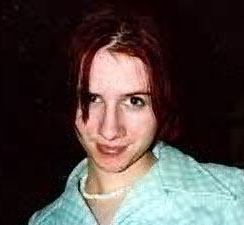 Linda MacIntyre
Middlesex, NJ USA




IRC Nick LinEda

I was born on Wednesday, June 16, 1982 which makes me a 36 year old Gemini.
I am a female with Blonde hair and Blue eyes.


I joined the EDA mailing list in May, 1997
---
My Jewel Story:
Well as the other entries I had in here stated, I read a thing about her in 1996 in Seventeen magazine called "Dig This" where it listed her secret talent as "yodeling" I thought it was another one of those artists we'd hear of once then never again. I never knew I'd be such a big fan, and even meet her.
Comments:
The EDA's have always been around for the past 2 years. I might not have been on the best of terms with everyone but in my heart I love the whole list and I can't wait for the next Bearsville! EDA'S FOREVER!
This page has been viewed 615 times since updated Thursday, January 18, 2001.
---
---