Jen (clearvvatr)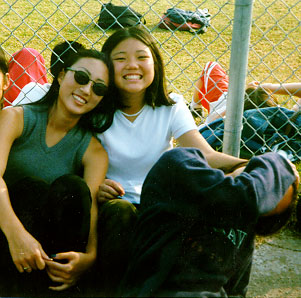 Jen
City of Angels, CA




I was born on Wednesday, July 07, 1982 which makes me a 36 year old Cancer.
I am a female.


---
My Jewel Story:
Who's Jewel? I thought this was Baby Spice's fan yearbook...damn it all!
Comments:
-I'm the one on the right with the big smile
-No, I'm not chinese
-No, I'm not 11 although I know I look like I am (I was 15).
-that pic was scanned horribly. trust me, i dont really look like that.
This page has been viewed 682 times since updated Thursday, January 18, 2001.
---
---