The Dancing Winterguard Angel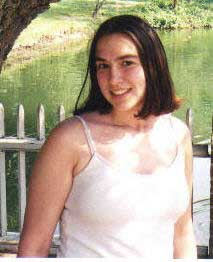 Sherry
Virginia




I was born on Monday, March 01, 1982 which makes me a 36 year old Pisces.
I am a female with Brown hair and Brown eyes.


I joined the EDA mailing list in December, 1998
---
My Jewel Story:
I found out about Jewel when I saw her WWSYS video. I fell in love with her voice right then and there.

Comments:
Jewel is a really great at everything she does. I love her music and poetry so much. I have never seen her in concert, but hope to if she comes near here. She has really inspired me to write my own poetry, but she has also taught me not to idolize her. I love being on the mailing list because it is so cool to talk to other people that like Jewel as much as I do.
This page has been viewed 533 times since updated Thursday, January 18, 2001.
---
---