Emily *the musical angel*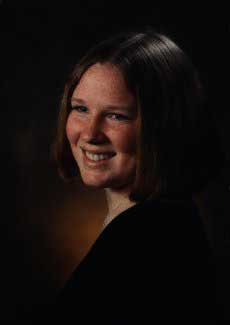 Emily
Elizabethtown, PA




IRC Nick The Musical Angel

I was born on Monday, June 29, 1981 which makes me a 37 year old Cancer.
I am a female with Blonde hair and Blue eyes.


I joined the EDA mailing list in June, 1998
---
My Jewel Story:
I saw her CD (pieces of you) in the music store, before she was really well known, and decided to buy it and see if it was good. I immediately fell in love with her!
Comments:
Jewel's changed my life in so many ways-----with out her I would have given up on my guitar playing and song/poetry writing a while back. My dream come true is to meet her so I can thank her for everything she's given back to me: my confidence, and my dreams. :-)
This page has been viewed 649 times since updated Thursday, January 18, 2001.
---
---