Bob Scott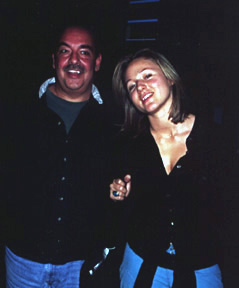 Bob Scott




I was born on Monday, March 26, 1951 which makes me Aries.
I am a male with Brown hair and Brown eyes.


I joined the EDA mailing list in December, 1996
---
My Jewel Story:
Have always been a WIZARD OF OZ fan, so when I saw the Lincoln Center
production with JEWEL it changed my life. I watched that video every
day for about a month, and was hooked on JEWEL. Bought PIECES OF YOU
& loved listening to it for a whole year. Just recently got my first
JEWEL-LIVE tape and am hungering for more! Consider it my duty to
spread the word and promote her career to all my friends, and to
listen to her music every day.
This page has been viewed 625 times since updated Sunday, February 04, 2001.
---
---