Mandy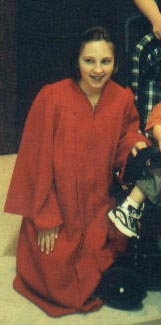 Mandy Sidorski
Wickliffe, Ohio



IRC Nick Mandy

I was born on Thursday, July 10, 1986 which makes me a 32 year old Cancer.
I am a female with Multi-Colored hair and Blue eyes.


I joined the EDA mailing list in February, 1998
---
My Jewel Story:
I was listening to the radio and I heard her song and I liked it so I saw her music viedo and I liked it. So I bought her album Pieces of you and I like it alot.
Comments:
Jewel is very pretty and talented. She has a beautiful voice. Jewel is #1
This page has been viewed 717 times since updated Thursday, January 18, 2001.
---
---