Paul D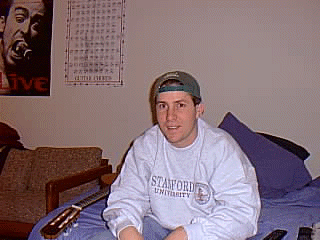 Paul DeSantis
Los Angeles





I was born on Sunday, May 21, 1972 which makes me Gemini.
I am a male with Brown hair and Brown eyes.


I joined the EDA mailing list in January, 1996
---
My Jewel Story:
I found out about Jewel in April of 1995 when she opened for Liz Phair

at the Wiltern in Los Angeles. I was too far away to see
how beautiful she was physically but I heard the beauty in her voice
and after buying the cd I became a fan for life. I have seen her 5 times
since and more to come. I have even made my friends her fan!
Comments:
Everybody that has helped out with any of the tape trees or tape
trading - Thanks. Keep up the good work.
This page has been viewed 555 times since updated Sunday, February 04, 2001.
---
---