Roy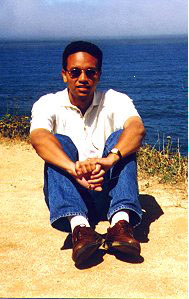 Roy Jadi
Heerhugowaard/Netherlands




IRC Nick JariRJ

I was born on Monday, July 21, 1975 which makes me Cancer.
I am a male with Black hair and Brown eyes.


---
My Jewel Story:
In May 97 I heard a brilliant song on TV which turned out to be YWMFM, but I didn't know that at the time nor did I know who Jewel was. One month later I went on vacation to California and I was amazed by this young woman's popularity, and I started to like her music even more. I bought the single of YWMFM in the SF Bay area and when I came back I kept playing it over and over again. But I wanted to hear more of Jewel and she still was hardly known in the Netherlands. Still I bought POY and I played it over and over again for months. I was so delighted when I heard she was coming to Amsterdam on November 9th! So together with a few other fans over here I witnessed her brilliant performance. She's fantastic...... I just love her music so much!
Comments:
The song 'You Were Meant For Me' must be one of the greatest song's I've ever heard.
This page has been viewed 501 times since updated Sunday, February 4, 2001.
---
---