Jagged Little Angel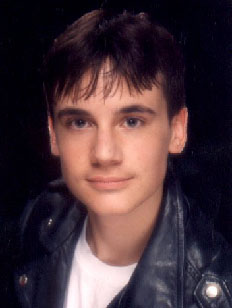 Ryan
AZ





I was born on Sunday, June 08, 1980 which makes me a 38 year old Gemini.
I am a male with Brown hair and Green eyes.


I joined the EDA mailing list in July, 1997
---
My Jewel Story:
After falling in love with her YWMFM and WWSYS, a friend told me to buy it, that it was absolutely the best album ever. So I bought it and gradually fell in love. Then I saw her at the Lilith Fair, and wondered how I could ever like another singer again!
Comments:
Never trust your pink fleshy heart to a carnivore.
This page has been viewed 751 times since updated Saturday, January 20, 2001.
---
---