Paige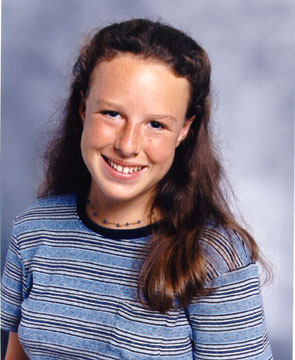 Paige
Satellite Beach, FL




IRC Nick Ruffles407

I was born on Monday, May 03, 1982 which makes me a 36 year old Taurus.
I am a female with Multi-Colored hair and Blue eyes.


I joined the EDA mailing list in September, 1997
---
My Jewel Story:
I was chillin with my friend a a theme park in Biddeford, Maine. They were playing the local radio station over the loudspeaker and WWSYS came on. My friend was like "ohmigod, it's Jewel, I LOVE her." So anyways, after that, I kept noticing her on the radio and I loved her lyrics...and then next time I was at Best Buy I bought the CD cause it's just so incredibly awesome. I've loved it ever since... and that was like 2-3 years ago... whenever PoY just came out.
Comments:
EDA's are really awesome. Great group of people and there's someone ALWAYS there to talk to you if you're having a bad day. I love you guys!!
This page has been viewed 574 times since updated Thursday, January 18, 2001.
---
---