Bill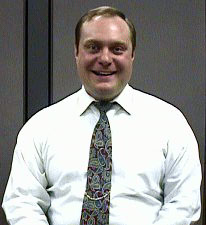 William D. Bittenbender
Bowie MD USA




I was born on Thursday, March 19, 1964 which makes me Pisces.
I am a male with Brown hair and Hazel eyes.


---
My Jewel Story:
When I saw her perform and heard her awesome story, this is what
I said:
Her eyes were a window to a strong and gentle soul.
Her voice, a kind whisper, to melt the most brutal cold.
Then I realized she is really down to earth and hope she
stays that way.
I listen to Jewel when I program,
then I'm in a good mood and it all works right!

Comments:
What an incredible yearbook you have here!

I'm looking for some mail from an Angel.
These broken wings are literally flight worthy.

It took Jewel a lot of faith to get there!
This group seems nicely deep and not shallow or selfish.

This page has been viewed 854 times since updated Sunday, February 04, 2001.
---
---