The EveryDay Angel Who'd Like To Stay Th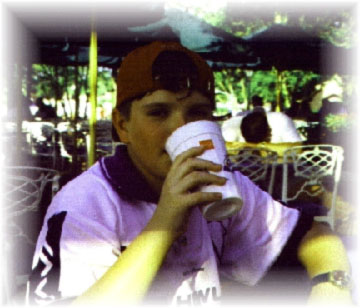 Tom Hall
Monchengladbach/Germany



IRC Nick Mr_Man

I was born on Sunday, February 05, 1984 which makes me a 34 year old Aquarius.
I am a male with Brown hair and Blue eyes.


---
My Jewel Story:
On my holiday to the USA I was listening to the radio when this magical song came on. It later turned out to be You Were Meant For Me by JEWEL! I then bought the album, looked her up on the net, and absolutely fell in love with her!
Comments:
If you are not already on the EDA list, join!
It is a great family of great people, who care about each other and look after each other!
They will also give you Jewel tapes!
This page has been viewed 591 times since updated Thursday, January 18, 2001.
---
---