Boda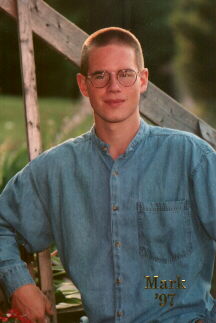 Mark
Springville/PA/USA





I was born on Thursday, June 14, 1979 which makes me a 39 year old Gemini.
I am a male with Brown hair and Blue eyes.


I joined the EDA mailing list in June, 1997
---
My Jewel Story:
I found out about Jewel while I was listening to the radio. I heard WWSYS and the voice was the sweetest I had ever heard. I was annoyed though because I didn't find out who it was until a couple days later. As soon as I found out, I go the album and I listen to it everyday. My roommate is getting a little annoyed i think. I don't care though, she is awesome.
Comments:
Just that I went to one showing of Lilith Fair and I was amayzed at how beautiful both her and her voice was. I wish I could see her again in concert, I loved it!
This page has been viewed 1028 times since updated Thursday, January 18, 2001.
---
---