Cacie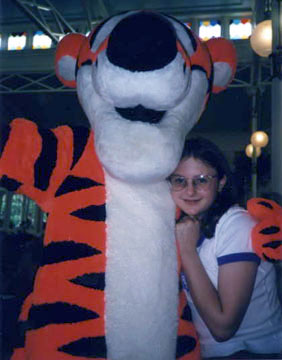 Acacia Sears
Baltimore, Maryland, USA




IRC Nick Cacie

I was born on Wednesday, January 18, 1984 which makes me a 35 year old Capricorn.
I am a female with Brown hair and Hazel eyes.


---
My Jewel Story:
I knew about her from hearing her on the radio, but
I started listening to her music for real this year
after homecoming. The person I was practically in love
with danced with me when they played Foolish Games.
(By the way, this was my first time slowdancing ever!)
Foolish Games became my favorite song in the world.
Comments:
I think that Jewel is a fab singer, and
I hope that someday I will be able to sing with her.
She is beautiful and has a beautiful voice.
I have nothing else to say, except, "I love you, Jewel!"
This page has been viewed 791 times since updated Thursday, January 18, 2001.
---
---