Jaysun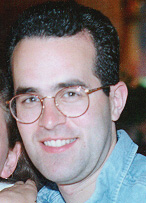 Jason Berkowitz
Los Angeles, CA USA




I was born on Thursday, May 13, 1971 which makes me Taurus.
I am a male with Black hair and Brown eyes.


---
My Jewel Story:
I went to High School with Jewel in Anchorage, Ak. for a year. I was a Senior the year she was in 9th grade. I had a friend who lived in San Diego who used to see Jewel at a little coffee shop and told me about this great singer from Alaska named Jewel and I realized I knew her! Before I could arrange to see her in San Deigo her career exploded!
This page has been viewed 474 times since updated Saturday, January 20, 2001.
---
---