Mitch/Cherub among angels/CHERuBUG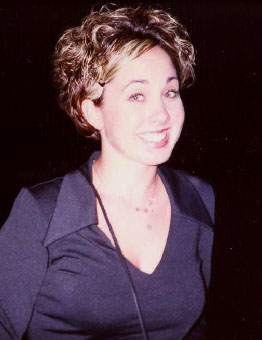 Michele McPherson
San Leandro, CA




I was born on Tuesday, May 18, 1976 which makes me Taurus.
I am a female with Multi-Colored hair and Green eyes.


I joined the EDA mailing list in September, 1997
---
My Jewel Story:
Heard single "Who will save your soul" and fell in love.
I decided to just buy the whole cd which i usually don't do
cause i end up hating it...but in Jewels case i loved
the whold cd!!!
Comments:
THIS IS A GREAT IDEA GUYS...I STILL HAVE YET TO SEE JEWEL
LIVE SO PLEASE KEEP ME POSTED ON TOUR DATES!!! THANKS
This page has been viewed 876 times since updated Wednesday, April 11, 2001.
---
---