Jonathan Bright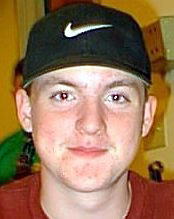 Jonathan Bright
Corbin, KY USA



IRC Nick J_Bright

I was born on Saturday, December 06, 1980 which makes me a 38 year old Sagittarius.
I am a male with Brown hair and Hazel eyes.


I joined the EDA mailing list in July, 1997
---
My Jewel Story:
I first saw Jewel perform on MTV.
Comments:
From the moment I first heard Jewel's voice and the emotions and sensuality she put into her songs, I have been crazed over her! JEWEL RULEZ!!!
This page has been viewed 547 times since updated Saturday, January 27, 2001.
---
---