Briangel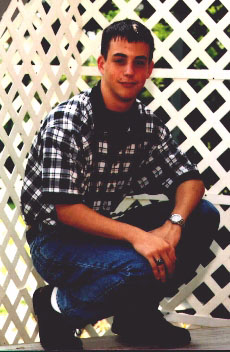 Brian Carrier
Opelousas, LA, USA



IRC Nick Briangel

I was born on Monday, December 03, 1979 which makes me a 39 year old Sagittarius.
I am a male with Brown hair and Green eyes.


I joined the EDA mailing list in August, 1997
---
My Jewel Story:
I discovered Jewel watching MTV. However, I did not rush out
and buy the album, probably because I was not paying attention.
Only after I heard her song on the radio did I buy the album, and
after over 200 complete listenings, still do not tire of it.
Comments:
There are few people I respect as much as I do Jewel. Perhaps
what I am drawn to most is her spirituality, but the beauty
and refreshing simplicity of her music as well as her own loveliness
are equally captivating. Jewel has very quickly become my favorite
artist, one of which I have never had before. The respect I have
for her is almost beyond compare.

This page has been viewed 1014 times since updated Thursday, January 18, 2001.
---
---