Erick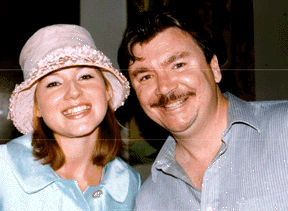 Erick Garske
Vista, CA





I was born on Monday, May 7, 1962 which makes me Taurus.
I am a male with Brown hair and Brown eyes.


I joined the EDA mailing list in September, 1996
---
My Jewel Story:
I first heard Jewel in October of 1994 at a coffee house in Carlsbad.
This was about six months before the release of POY and after she had
signed with Atlantic. After hearing her play at this coffee house, I
made a weekly pilgramige to the Wiki Up in San Diego to see her play
ever Thursday evening until December. After this, she had toured up the
coast. I followed and saw her play the Hotel Utah in San Francisco.
There were six of us in the audience.



Comments:
My father had first heard Dylan when Dylan was 18 and playing in
Minnesota near the University. Listening to Jewel for the first
time, I felt that her lyrics were just as moving. Six months later
Jewel Opened for Dylan in May of 1995. It was cosmic symmetry. It was
my birthday.
This page has been viewed 668 times since updated Thursday, January 18, 2001.
---
---