Purah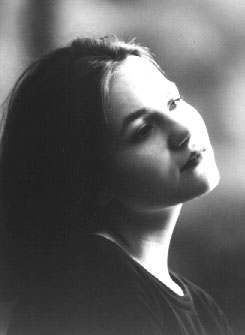 Robin Kinchen
Ponchatoula/Louisiana/USA

IRC Nick Purah

I was born on Friday, December 12, 1980 which makes me a 38 year old Sagittarius.
I am a female with Red hair and Hazel eyes.


---
My Jewel Story:
about a year ago I bought her cd, after hearing "who will save your soul", after that I was hooked.
when Jewel plays her music, she's inside of her emotion...she dives inside of her pain, and makes
it an unreal feeling for both she and the entire audience.
Comments:
keep up the soul Jewel! Not many can wail like you...

This page has been viewed 611 times since updated Thursday, January 18, 2001.
---
---