Rachie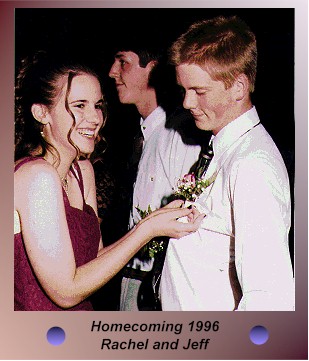 Rachel Ziese
Stevens Point, Wi, USA





I was born on Wednesday, May 02, 1979 which makes me a 39 year old Taurus.
I am a female with Brown hair and Brown eyes.


---
My Jewel Story:
I first heard Jewel on the radio and I loved Who Will Save Your Soul.
Then when You Were Meant For Me came out I knew that I HAD to get this
cd. I bought it and fell in love with the whole cd.
Comments:
The best song on the cd in my humble opinion is Foolish Games, it
reminds me of someone I know.
This page has been viewed 377 times since updated Thursday, January 18, 2001.
---
---