Mountain Angel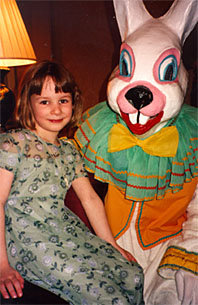 Sierra Keith
Chicago, IL, USA




I am a female with Blonde hair and Brown eyes.


I joined the EDA mailing list in April, 1997
---
My Jewel Story:
My older sister Shana (Crying Angel) is a huge Jewel fan. She plays Jewel all the time and knows all the words to every song that Jewel sings. I hear Jewel all the time and she's my favorite singer too.
Comments:
I want to see Jewel the next time she comes to Chicago! Are there any other EDAs out there my age. If there are, send me a message so we can talk.
This page has been viewed 1048 times since updated Thursday, January 18, 2001.
---
---