Ben Kosse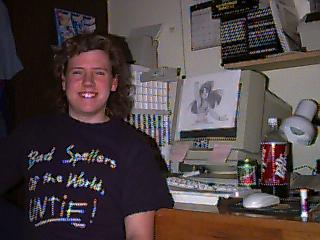 Ben Kosse
Rochester, NY (USA)




IRC Nick Stryker or Adia

I was born on Monday, August 22, 1977 which makes me Leo.
I am a male with Brown hair and Blue eyes.


I joined the EDA mailing list in March, 1997
---
My Jewel Story:
I first knew it was her singing on the "Phenomenon" soundtrack, which
I had seen quite a long time after the movie was actually released.
Then, I saw her on Hard Rock live. Two days later, my roommate got
her CD (I'm waiting for mine to arrive).
This page has been viewed 660 times since updated Sunday, February 04, 2001.
---
---