Zero Gravity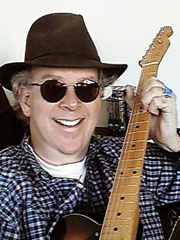 Kris Kane
Chicago, IL, USA




IRC Nick Zero Gravity

I was born on Thursday, May 13, 1948 which makes me Taurus.
I am a male with Brown hair and Blue eyes.


I joined the EDA mailing list in April, 1997
---
My Jewel Story:
One day, while I was walking at Harvard Square in Cambridge, Massachusetts, I saw a poster on a lamp post that told about a young singer/songwriter from Homer, Alaska that was touring the country playing at coffeehouses. This was before "Pieces of You" was released. Even though I hadn't heard her sing yet, I knew as soon as I saw the poster that Jewel was a very special being.
Comments:
I grew up listening to people like Bob Dylan and Joni Mitchell and, even though I loved their music, I've never been in anyone's "fanclub". But, when I discovered Jewel, she stood out as a lighthouse in a sea of mediocrity. Her positivity and spirit of kindness and respect are a fresh breeze in the stagnant cynicism that we've been so deluged with lately. She's not only an amazing talent, her life and message of "manifest your dreams" are an inspiration to us all.
This page has been viewed 557 times since updated Thursday, January 18, 2001.
---
---