ozz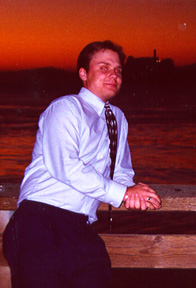 Matt Zauher
Redding California....Desolate But peacf




I am a female.


I joined the EDA mailing list in July, 1996
---
My Jewel Story:
Well I found out about the great Jewel watching the song WWSYS of
course. I had been going through some problems, her song made me
feel at ease. I Then bought her CD Pieces of you and found that
her video was great yet it didnt really floor me like the whole CD
had.
Comments:
Boy do I wish I would have found out about the Jewel list about a
month before I did so I could have made it to JS. What a bummer,
yet I must say I am very happy that I joined for you all have all
become such a big part of my little life. THANKS
This page has been viewed 597 times since updated Thursday, January 18, 2001.
---
---