elly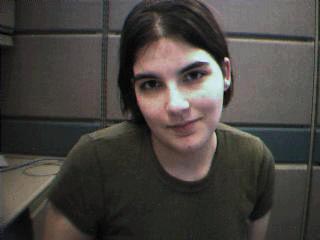 elizabeth millican
San Francisco





I was born on Monday, November 21, 1977 which makes me Scorpio.
I am a female with Brown hair and Brown eyes.


---
My Jewel Story:
Hmm.. MTV prolly. Then my sis bought the CD. Then I went to New York and me and my friend Sarah sang along to every song incessantly.
This page has been viewed 587 times since updated Thursday, January 18, 2001.
---
---