puce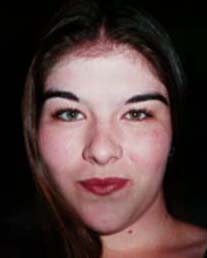 Sarah
San Diego, CA USA





I was born on Tuesday, June 26, 1979 which makes me a 39 year old Cancer.
I am a female with Brown hair and Green eyes.


---
My Jewel Story:
I bought her album at the recommendation of a friend of mine, about May of 96'. After that, and for the next 4 months, it became a sort of audio bible for me (and i'm agnostic, so this was something else) and I hardly listened to anything else. Now, unfortunately because I related all the songs to some situation in my life, it's sort of painful for me to listen to, I rarely hear it anymore, but I'm sure that one of these days, I'll break back into Jewel mode. However, I still hold her and her music in the highest respect and appreciate what she has brought to my life.
Comments:
Uhm...

"Without Music, Life is Nothing."
-Nietzsche
This page has been viewed 557 times since updated Thursday, January 18, 2001.
---
---