Andrea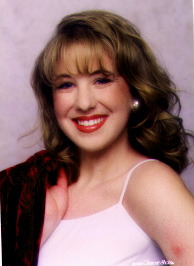 Andrea Rotter
West Cheste Ohio (near Cincy)



IRC Nick Andrea

I am a female with Blonde hair and Blue eyes.


I joined the EDA mailing list in March, 1997
---
My Jewel Story:
In spring of '96 I heard WWSYS on the radio, I fell in love with the
voice I heard. Soon after I went out and bought the CD.
Jewel soon became my favorite and remains that way.
I recenetly saw Jewel in concert--It was the best experience ever!!

Comments:
Um...
This page has been viewed 1802 times since updated Thursday, January 18, 2001.
---
---