Laura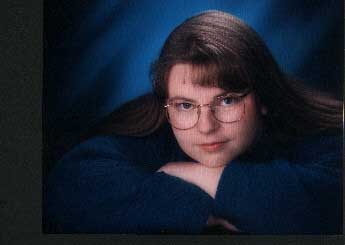 Laura Tonn
Cambridge Springs, Pennsylvania, USA




IRC Nick LauraHug

I was born on Thursday, February 23, 1978 which makes me Pisces.
I am a female with Blonde hair and Hazel eyes.


I joined the EDA mailing list in December, 1996
---
My Jewel Story:
My friend Dan introduced me to Jewel in November of '96 when we were
practicing around with some show tunes...I fell in love with her song Painters
and that song was the first one I ever heard. To this day, I hold it close
to my heart and it always reminds me of my dear friend Dan.
Comments:
Jewel has been such a positive role model for all of us.
With any luck I can be that role model for someone else.
Give out as many huggles *huggles* as you can today!
This page has been viewed 684 times since updated Thursday, January 18, 2001.
---
---