DUFF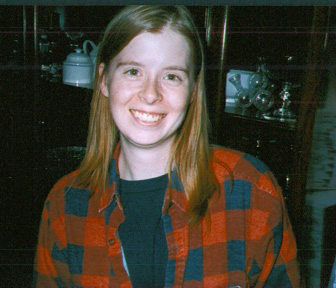 DUFF
blue springs, mo, us



IRC Nick justduff

I was born on Friday, July 22, 1977 which makes me Cancer.
I am a female with Red hair and Hazel eyes.


I joined the EDA mailing list in February, 1995
---
My Jewel Story:
first saw jewel on the melissa etheridge duets..i was hunting to buy a new c.d. and wanted someone different.
i watched duets and desided to get the c.d. of the person on there i liked the most, and of course i picked jewel.
so then i bought the c.d. and liked okay, but when i saw she was coming in concert to a venue near me. i dragged capello
with me, because she dragged me to one. and that's the beginning, of my story.
Comments:
nope, no comments
This page has been viewed 604 times since updated Sunday, February 04, 2001.
---
---