tlcathome/tlc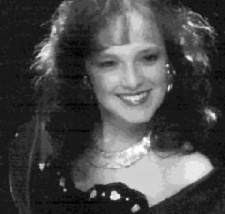 Tammy L. Campbell
Old Bridge, NJ





I was born on Wednesday, July 29, 1970 which makes me Leo.
I am a female with Blue eyes.


I joined the EDA mailing list in November, 1996 and I attended

'96!

---
My Jewel Story:
My husband has been on the list for quite a while, but he couldn'tkeep up with it anymore with work. I'm just as big a fan as he is, so I joined in his place so we could stay involved.
Comments:
Everyone on the list is great. I listen to Jewel constantly- I can'tget enough. JewelStock was the first time I saw her live. I actuallycried during a couple of her songs. I just can't even describe theemotions I feel when I listen to Jewel.
This page has been viewed 647 times since updated Wednesday, January 31, 2001.
---
---