BlueSkies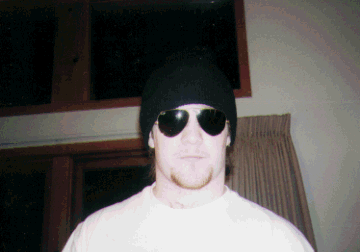 Gary MacDonald
Lowell, MA, USA





I was born on Tuesday, January 14, 1975 which makes me Capricorn.
I am a male with Brown hair and Blue eyes.


I joined the EDA mailing list in March, 1996 and I attended

'96!

---
My Jewel Story:
I saw the Wizard of Oz, thought she had an incredible voice. Then I
heard she was coming to Boston in May 96, so I got tix, saw her at
Borders, then hurried to see her at the Paradise that night. I was
blown away. Ever since then I have been fanatic.
Comments:
Left work an hour early, drove to JS, then left right afterwards and
made it to work the next morning jubilant. Albeit tired.
This page has been viewed 818 times since updated Thursday, January 18, 2001.
---
---